March 2016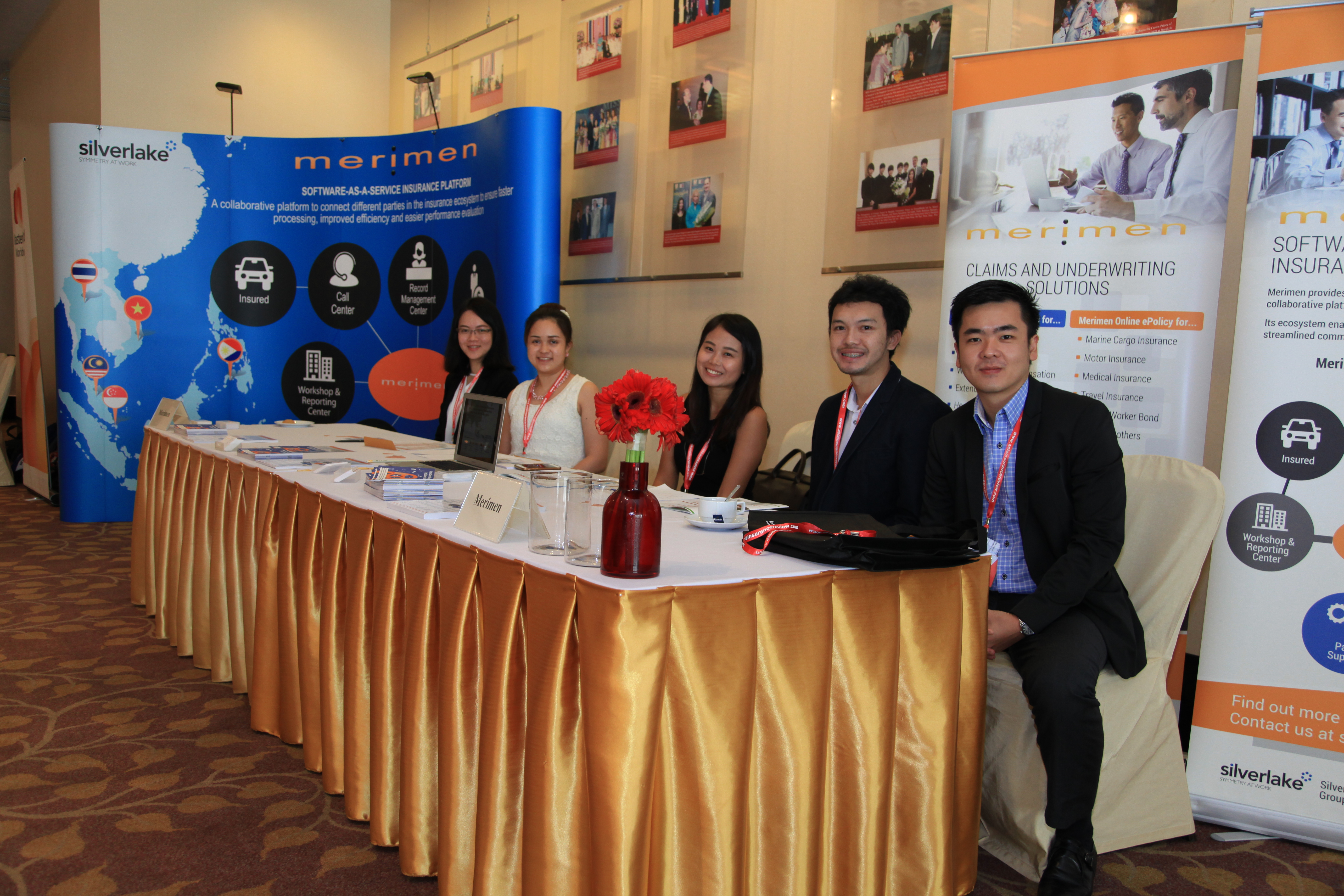 Merimen along with Bangkok Insurance sponsored the 4th Asia Motor Insurance and Claims Management Conference held on 29 and 30 March in Bangkok organized by Asia Insurance Review, that attracted more than 110 delegates from 14 countries.
This is the 2nd year Merimen is sponsoring the Motor Conference, and this year's theme "Being a Smart Motor Insurer" has gathered industry leaders and experts to discuss and share insights on digital disruption and innovation for motor insurers to stay relevant and be smarter in the traditional space.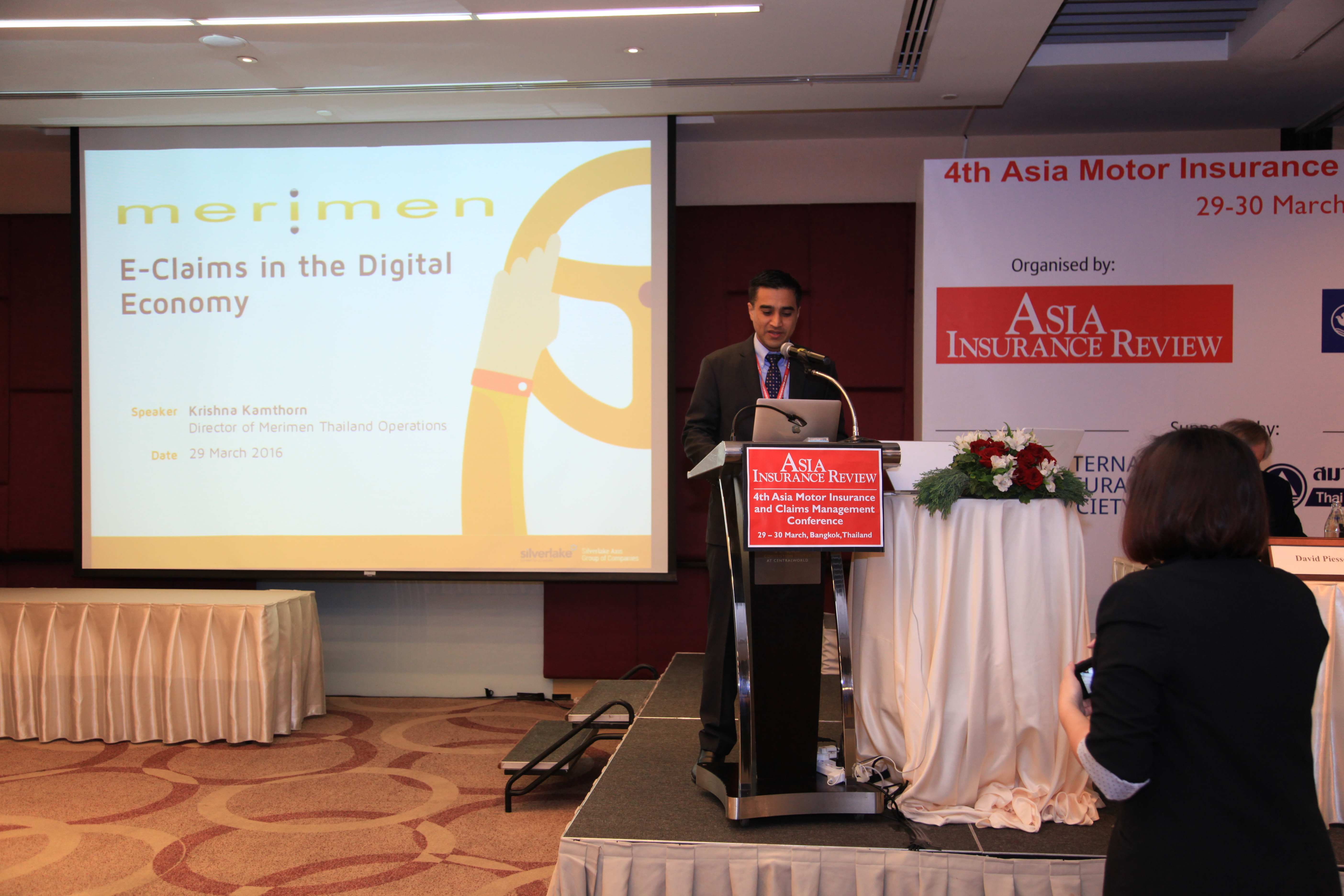 Mr. Krishna Kamthorn, our Director of Thailand operations shared the importance of technology in enhancing processes and customer experience, which can be attained through Merimen's collaborative platform. It enables different parties in the insurance ecosystem to connect, speed up processing and improve efficiency.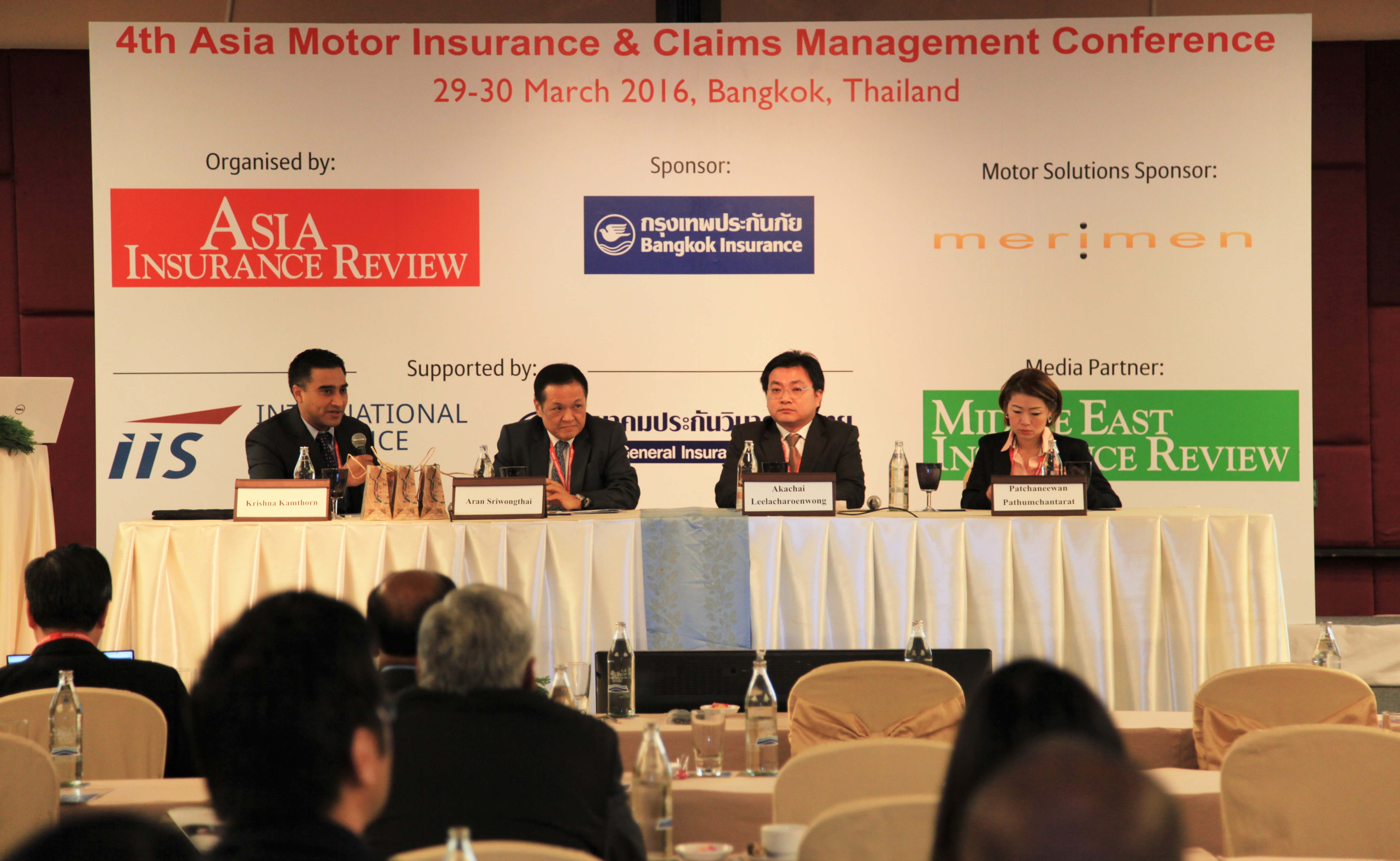 We were honored to have Aran Sriwongthai (Executive Director & Senior Executive Vice President of Mittare Insurance Public Company), Akachai Leelacharoenwong (Managing Director of Tong Charon Body Service) and Patchaneewan Pathumchantarat (Managing Director of Phoemsin Auto Supply) as our panel list for the panel discussion on Process innovation in Claims Management, Translating Claims Data to Actionable Plans and Fraud Management in Thailand.
Find out more about the conference at:
http://www.asiainsurancereview.com/airmotor2016/
and
http://www.asiainsurancereview.com/News/View-NewsLetter-Article?id=35509&Type=eDaily
December 2015
Merimen is the sponsors for 2016 Asia Motor Insurance and Claims Management Conference in Bangkok.
November 2015
Welcome Krishna Kamthorn as he join us as the Director of Merimen Technologies (Thailand) Operations